A Good Name
written by Amanda Jones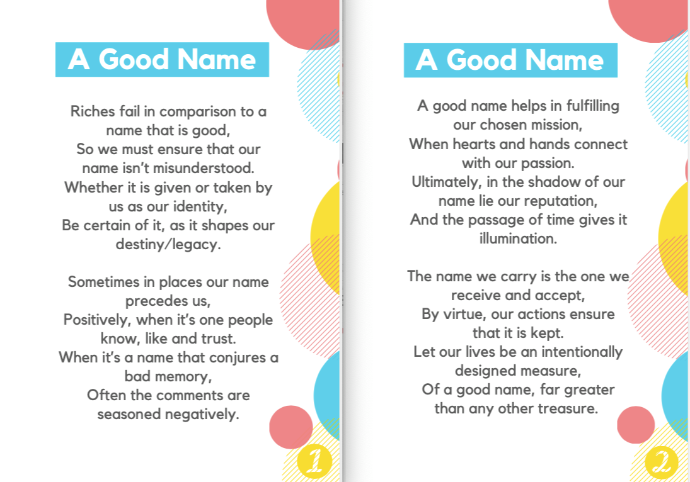 Every week Engel and I go on a fun, explorative, conversational journey. 
It begins by choosing one of the words Engel uses in his personal development coaching. 

Then we choose one of my poems that align. 

Finally, we host an online event, sharing and opening up the conversation. 

"A Good Name" was the poem we used for our fourth event or as Engel would say, Episode 4. This blog serves as our virtual space for sharing what we learned. Thanks to all who attended and we look forward to you attending again.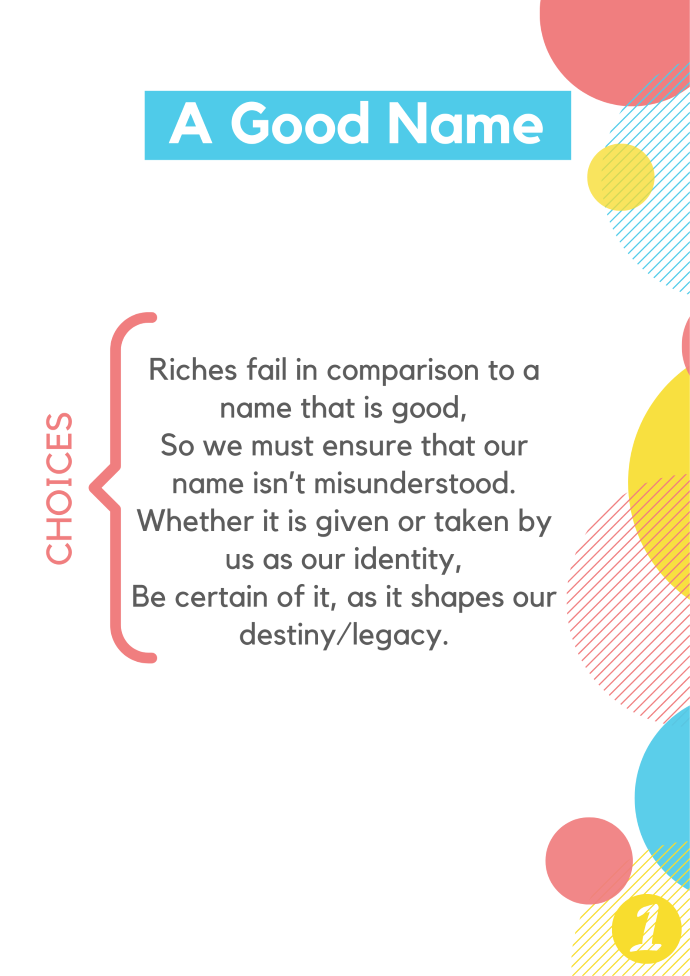 Choices
At our arrival into this world, we're given a name that is registered on our government assigned birth paper. Then from our helpless infant stage, we begin to grow and have experiences that earn us names from others, based on the characteristics we display. However, I believe there comes a time in our consciousness when a self-assessment is done regarding our name.
Do I have a good name? A name that not only has a high standing with others but one that I can proudly represent? 
For this good name to manifest I believe it's a direct result of personal choice followed by supporting actions.
Consequences
Why be concerned about the importance of a good name? 
It is a natural law that actions do have consequences. The actions that were carried out to earn our designated name will bear consequences. But what happens when you do all within your power to establish a good name and for some unexplainable reason, someone implies/claims otherwise. Well, that's on them, not you. Not everything that is perceived is to be believed. Stand your ground, for the personal ownership you take for your name and for your identity.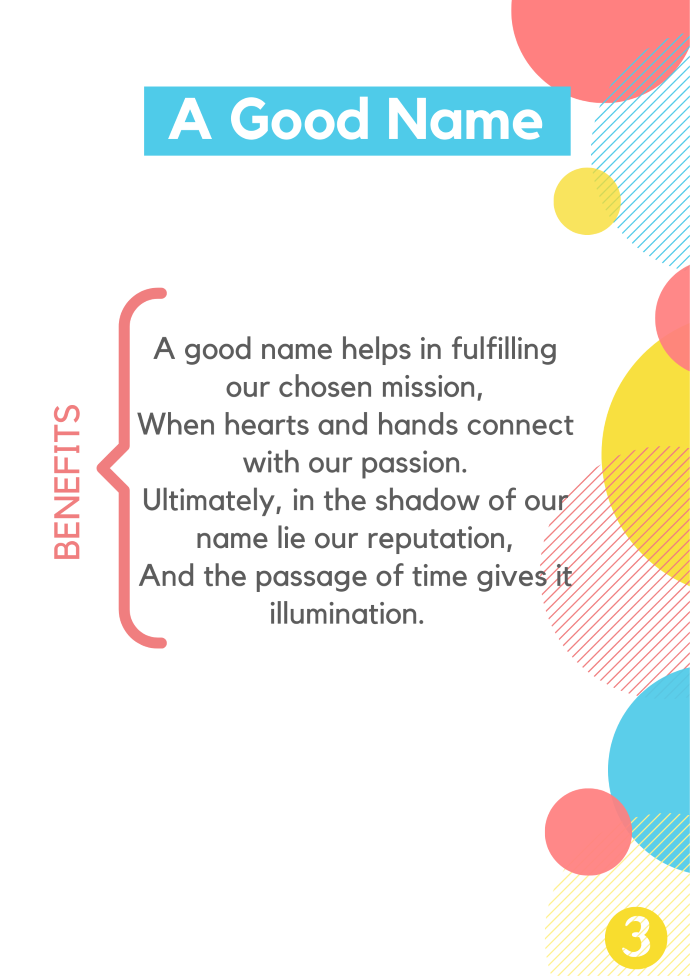 Benefits
Have you ever set out on a mission without having every step of the plan figured out? Then, in an interesting twist, things unfold and miraculously fall into place? 
Engel and I have seen this where others have connected with our mission. A benefit we attribute to the power of having a good name. It carried influence when it was presented to others on our behalf. Whether you actively seek benefits, or not, a good name over time gives longevity to your life's mission.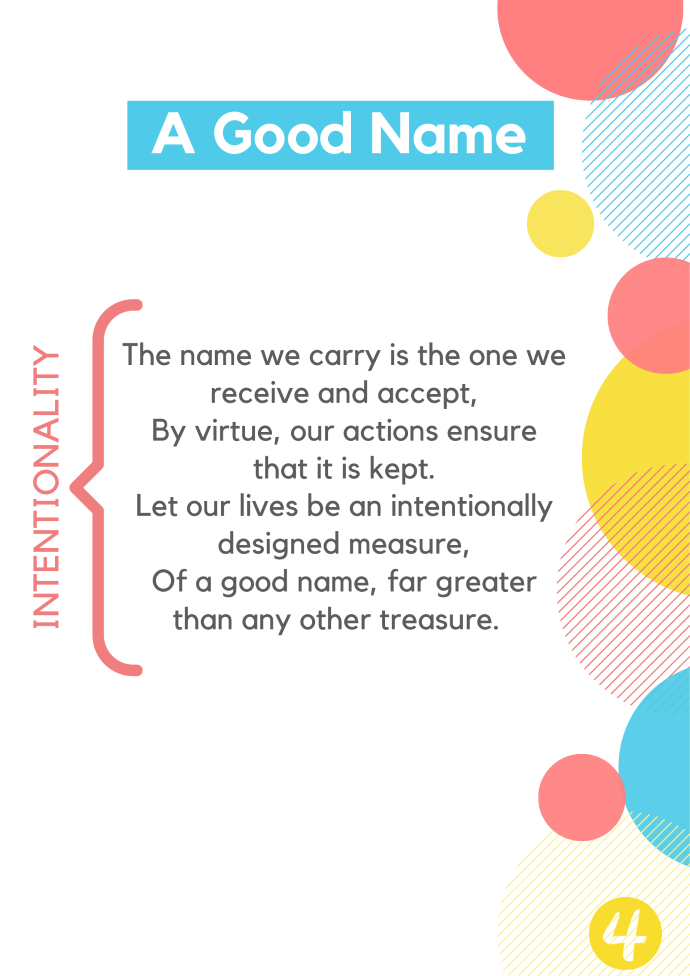 Intentionality
Why is intentionally designing the type of name you want  important?
An intentionally designed measure of our lives ensures that our first impression consistently matches our second impression, our third impression, and so on, every single time. Though situations may change our reactions are guided by our value system that works to establish and maintain a good name.    
Midnight Oil