Angel's Birthday
written by Amanda Jones
Every week Engel and I go on a fun, explorative, conversational journey. 
It begins by choosing one of the words Engel uses in his personal development coaching. 

Then we choose one of my poems that align. 

Finally, we host an online event, sharing and opening up the conversation. 
"Angel's Birthday" was the poem we used for our fifth event or as Engel would say, Episode 5. This blog serves as our virtual space for sharing what we learned. Thanks to all who attended and we look forward to you attending again.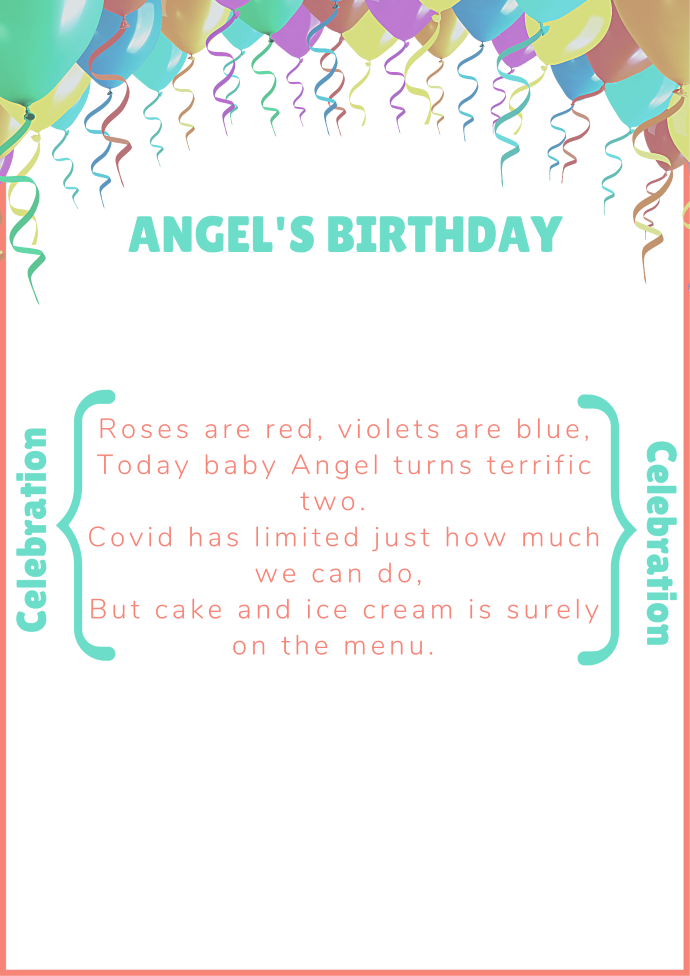 Celebration
Engel and I have three boys and they each add to the spice of our life in their own special way. This poem puts the spotlight on our third son, Angel, however, it also prompts us to recognize the importance of celebrating personality types. Similar situations occur, but different reactions arise. This variation in personality we celebrate to encourage the growth and development of their full potential.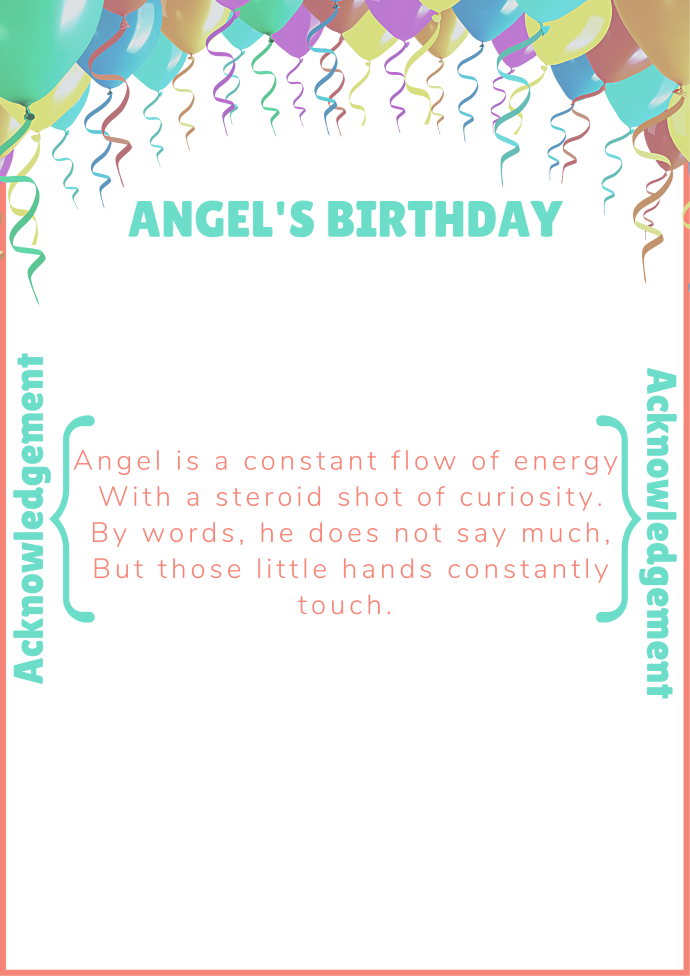 Acknowledgement
At home we are a team of five and we acknowledge the differences, the strengths and weaknesses that we each possess. Acknowledgement of these, creates a balance when assigning roles. Also, a great sense of self awareness often precedes the ability to identify and acknowledge the personality traits that exist in each other. This can also be applied both in personal and professional settings that require healthy interpersonal relationships and team building efforts.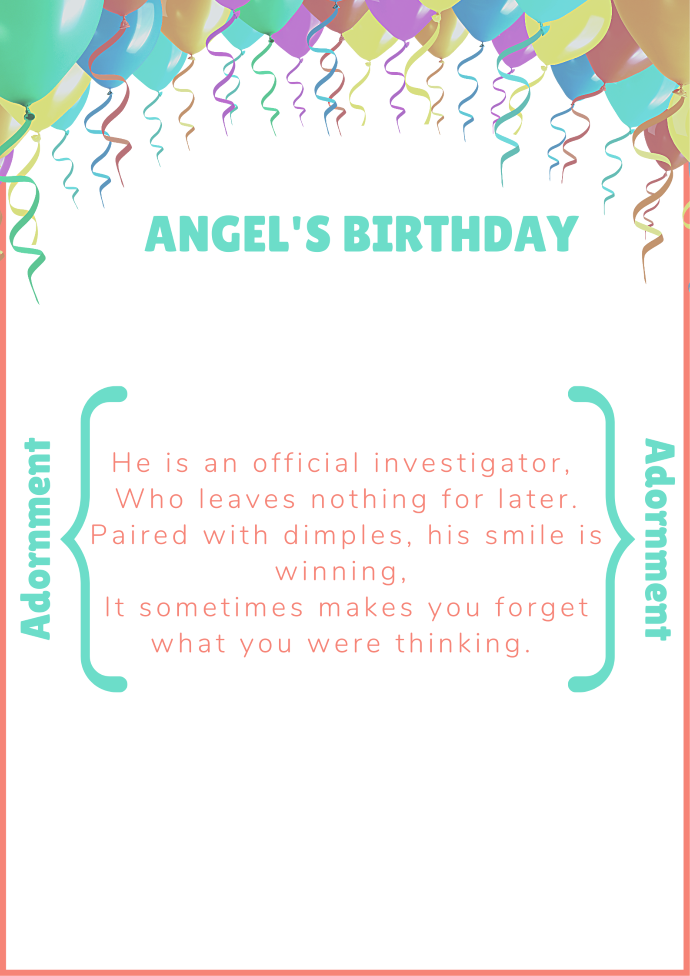 Adornment
Our personality represents the sum total of our thoughts, feelings and behavior. These qualities add to our uniqueness, our individuality. They should exist to enhance who we are. Little Angel has a pair of dimples that appear on the end of his smile. One association made with this facial feature is that of an anomaly or some sort of muscle deformity, which could be perceived as unattractive to the unknowing eye. However, based on our interaction with its appearance, it's a welcomed and winning element in his personality make up. Our job is to assess just how much of our personality traits is an asset or adornment to our lives and our relationships.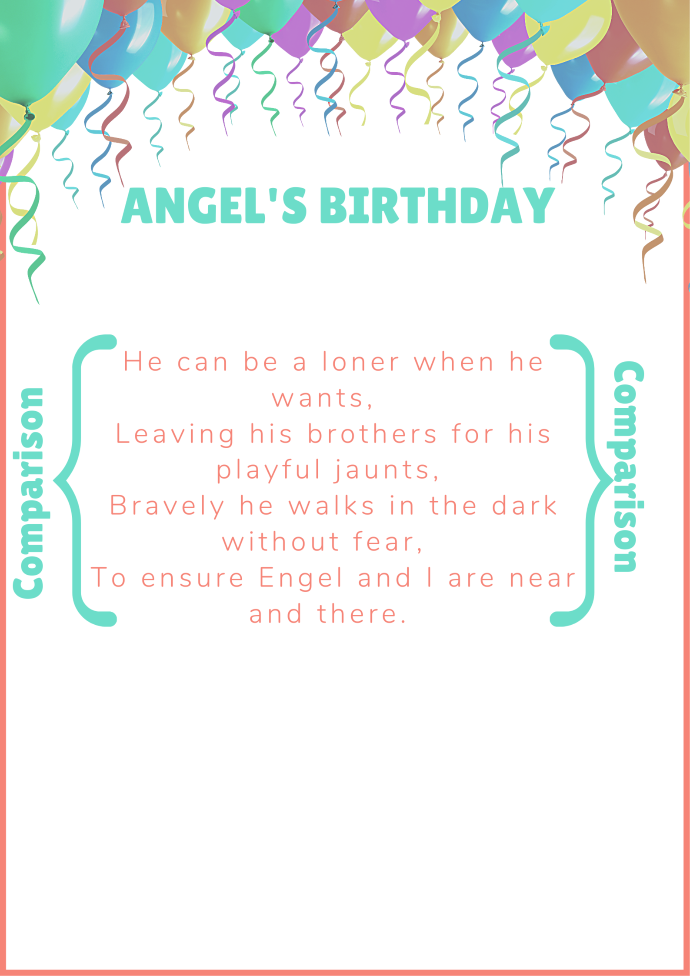 Comparison
Sometimes we find ourselves comparing the personalities with which we interact. Comparison is one of those words that almost carries a negative connotation. However, when comparing personality types it should never be condescending in nature. We recognize our boys each display differences in personality which prompts us to season our words with the right amount of confidence-builders. Each personality type is a piece that fits in the larger puzzle of life, which we should appreciate.        
Appreciation
Appreciation brings us full circle to why we celebrate. To appreciate diversity, is to appreciate personality and vice versa. When we are actively seeking a better understanding of people and situations an open mind helps us to appreciate even more. The differences create a stretching or expansion of our minds and our hearts. Our children have 
taught us so much about appreciation, for which we  are 
forever grateful.
Angel's Birthday