Midnight Oil
written by Amanda Jones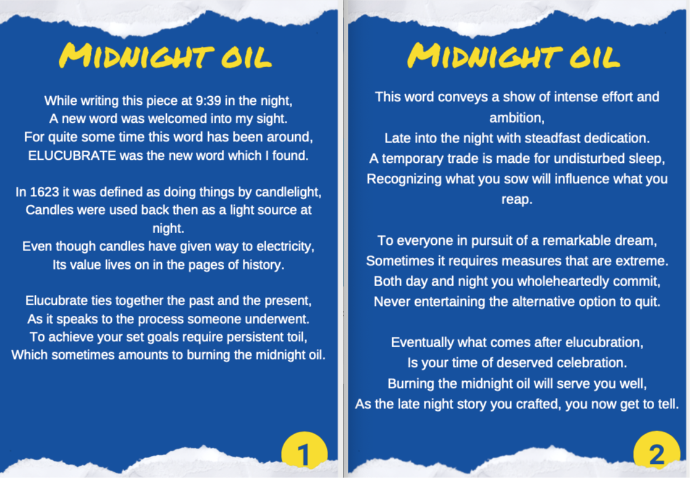 Every week Engel and I go on a fun, explorative, conversational journey. 
It begins by choosing one of the words Engel uses in his personal development coaching. 

Then we choose one of my poems that align. 

Finally, we host an online event, sharing and opening up the conversation. 

"Midnight Oil" was the poem we used for our third event or as Engel would say, Episode 3. This blog serves as our virtual space for sharing what we learned. Thanks to all who attended and we look forward to you attending again.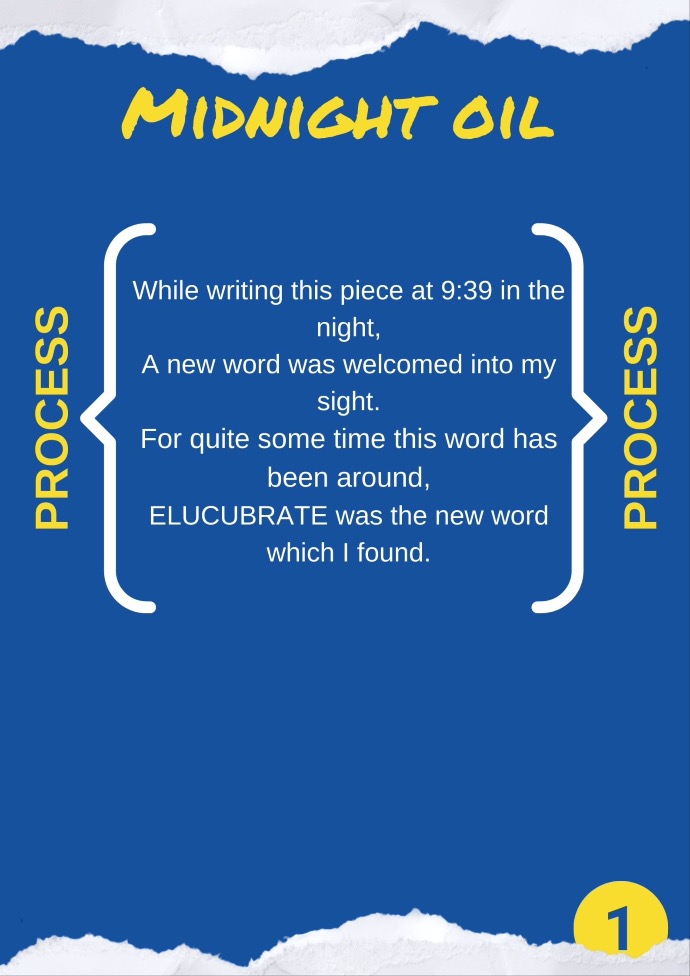 Process
The addition of a new word  to my writing process has been an intentional pursuit from early school days. It entailed consuming numerous literary publications, while highlighting and researching the new words that stood out. 
In this instance, ELUCUBRATE signalled my attention. It spoke to a process both Engel and I have employed over the years. To anyone who has ever attained a goal that many may have deemed impossible, I'm sure they can identify with the process of burning the midnight oil.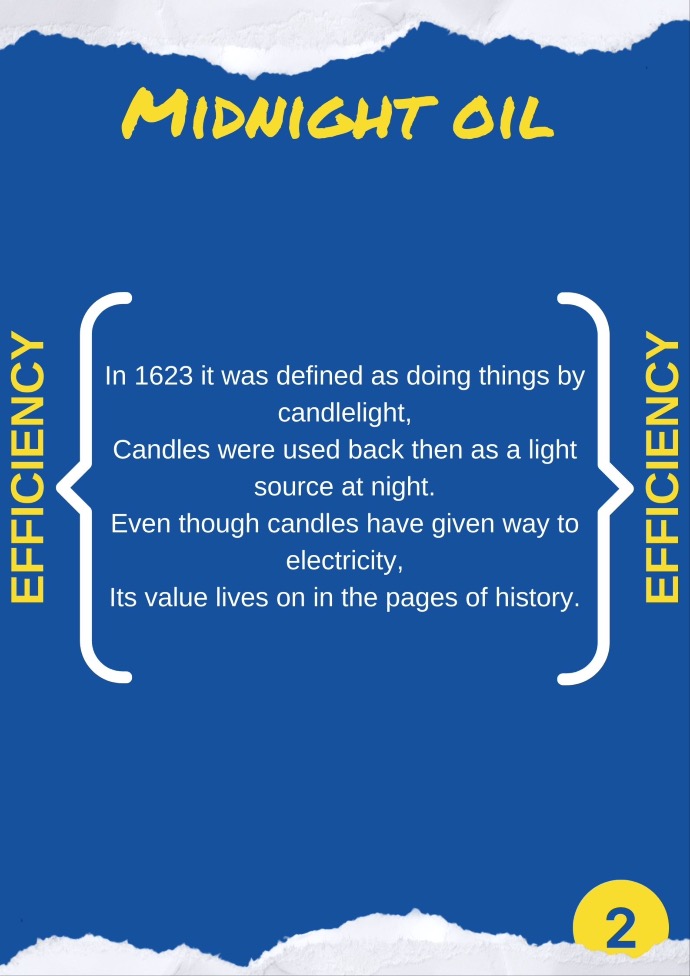 Efficiency
In this process, we recognise the need to be efficient due to the time-sensitivity of our goals. Efficiency may require us to use new methods while we constantly assess and evaluate. We actively seek the answer to, how can we do this better? What may have worked in the past may not work for our current task at hand. We innovate.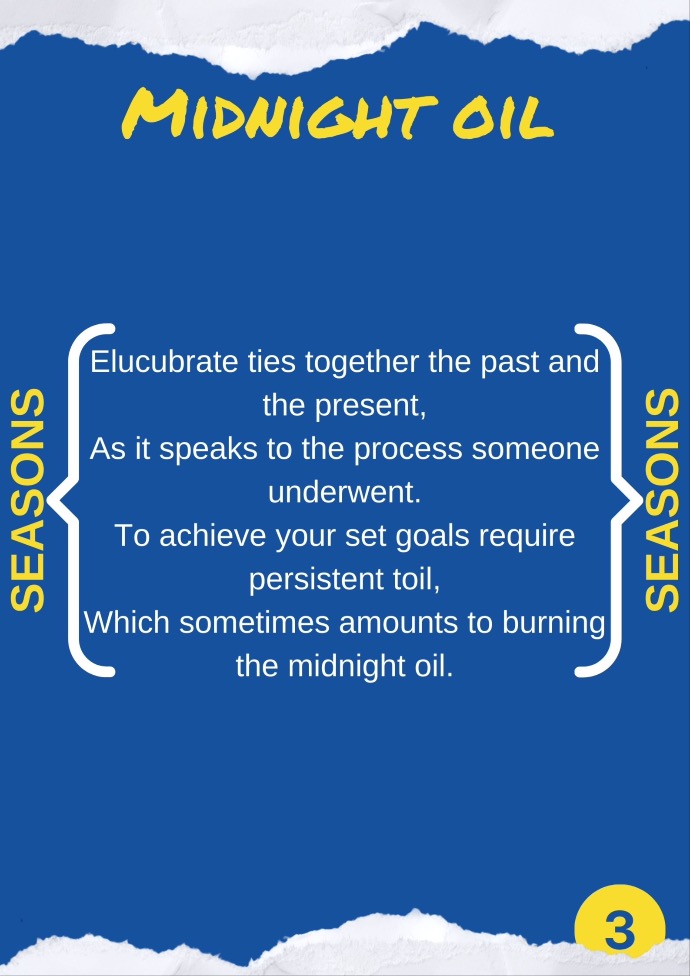 Seasons
Burning the midnight oil is certainly not an all the time thing. The statement "too much of anything is good for nothing" lifts his head. There must be balance in our efforts to achieve. As a result, Engel has become the king of setting 12week goals. For 12 weeks his mind and body adopt the idea and actions to achieve the desired goal. It's a season to sow.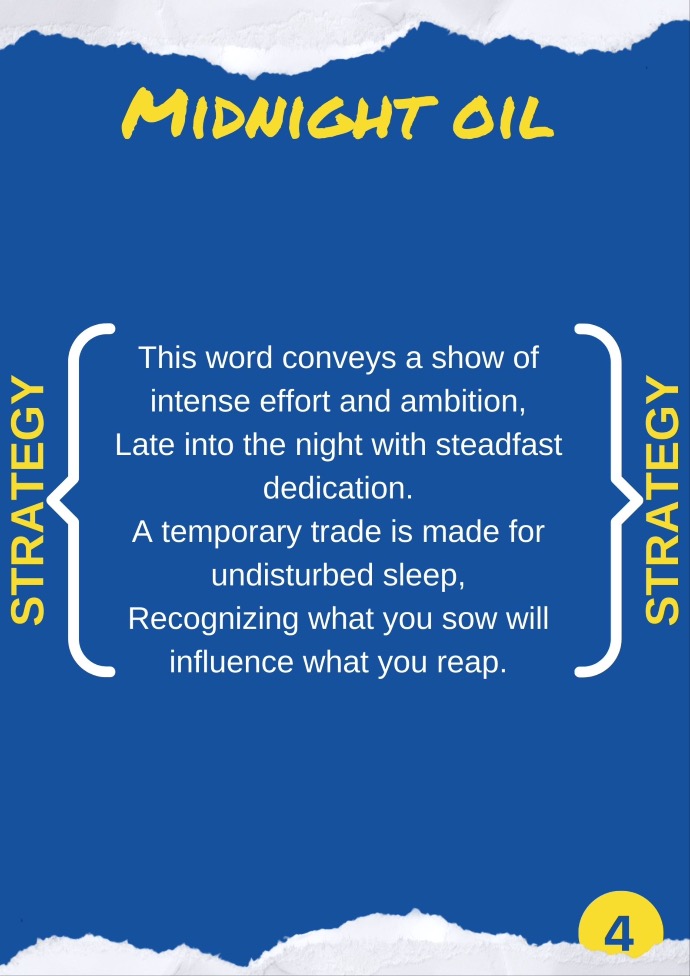 Strategy
What are the strategies being used to ensure that burning the midnight oil will bring the rewards you envision? We subscribe to the plan, prepare and expect model. The successful completion of each of these steps creates a winning strategy.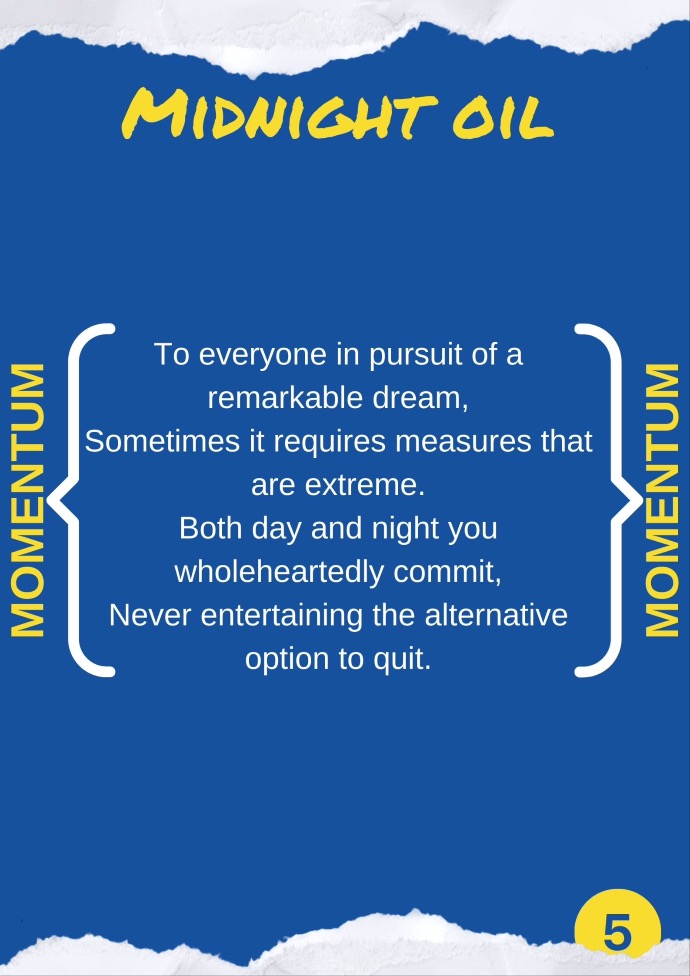 Momentum
The small wins along the way will provide fuel to propel you towards your end goal. It builds momentum. When challenges arise, quitting is an option. However, the energy of a small success becomes a motivator to erase doubt. These small targets also represent a planned checkpoint on your pursuit. Elucubrate sparks momentum and momentum can be measured.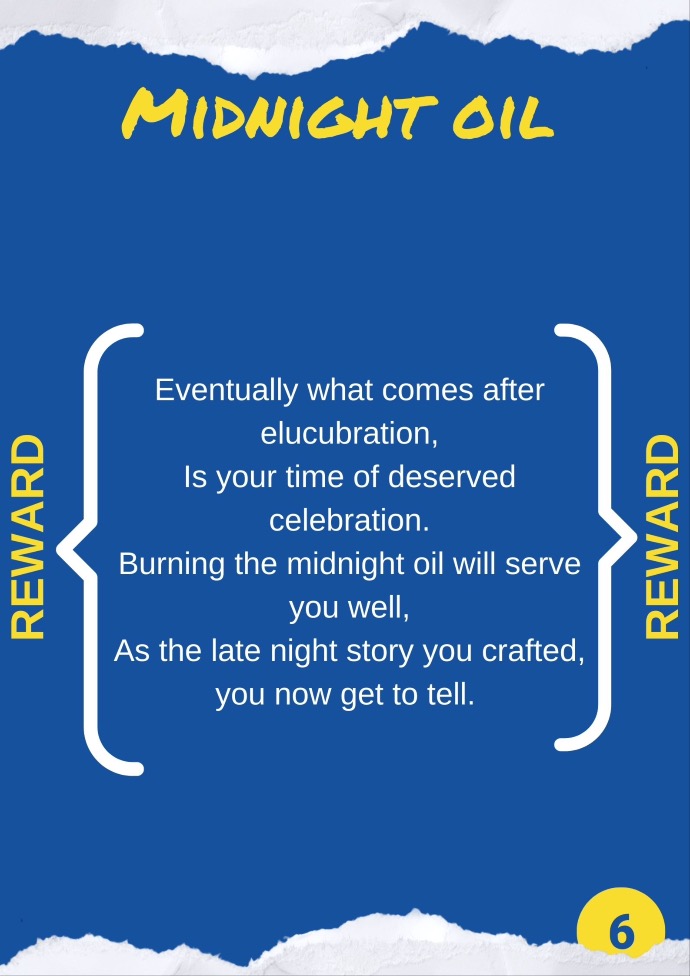 Reward
At the season's end elucubrate takes a step back to give way to the harvest time. Your time to reap the rewards of your dedicated efforts. This is your story to be told which will be evidenced in the fruits that are produced. What are the parts of your story you would like to highlight or place emphasis on? 
---
Midnight Oil